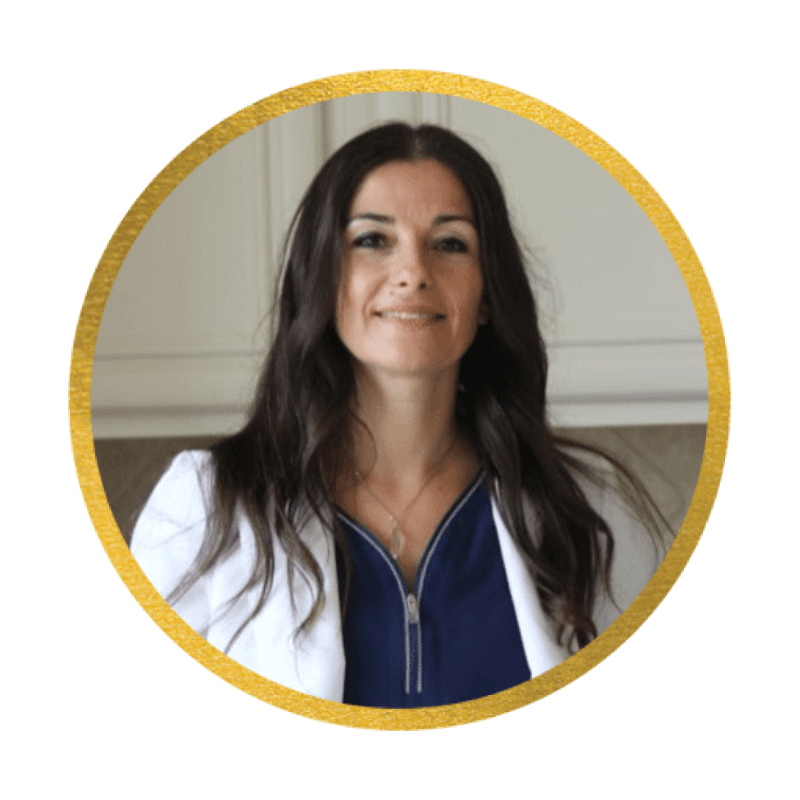 "The human body has an innate ability to heal itself when given the right circumstances. It is my job to help identify hidden roadblocks to this natural process and assist my patients in achieving optimal health. I love what I do because it works. By addressing the cause of disease rather than the symptoms, long-lasting relief is often achieved."

– Dr. Ioanna Vouloumanou (Dr. V)
Dr. Ioanna Vouloumanou LAc. DAOM
Dr. V's roots are in the culture that inspired modern medicine. Growing up in a Greek family, she learned the remedies, treatments, and therapies practiced by the father of medicine, Hippocrates. Her mother taught her holistic healing lessons passed down thru generations about therapeutic foods and spices, herbal medicines and tonics, and traditional treatments such as cupping and aromatherapy.
Dr. V was naturally drawn to Chinese Medicine as another ancient holistic healing system that has stood the test of time. She studied Integrative Chinese Medicine & Acupuncture at Pacific College of Oriental Medicine and South Baylo University and completed her Doctorate at Five Branches University.
Today, Dr. V practices holistic medicine using a combination of traditional theory in conjunction with a modern, biomedical understanding and approach to treatment and patient care. She is a licensed Primary Care provider in CA, an Acupuncturist and Herbalist certified by the California Acupuncture Board as well as by the National Certification Commission for Acupuncture and Oriental Medicine (NCCAOM).
Dr. V has experience in treating a wide range of conditions including: women's health (hormones, menstrual cycle, fertility, IVF Support, pregnancy, post-partum care, facial rejuvenation) pain management, autoimmunity, digestive health, mental-emotional disorders, insomnia. She truly believes in an integrative approach to healthcare and will work in conjunction with MDs/DOs/NDs/DCs, and other related health practitioners to give the patient the best care suited for their condition. She typically uses a combination of traditional theory in conjunction with a modern, biomedical understanding and approach to treatment and patient care.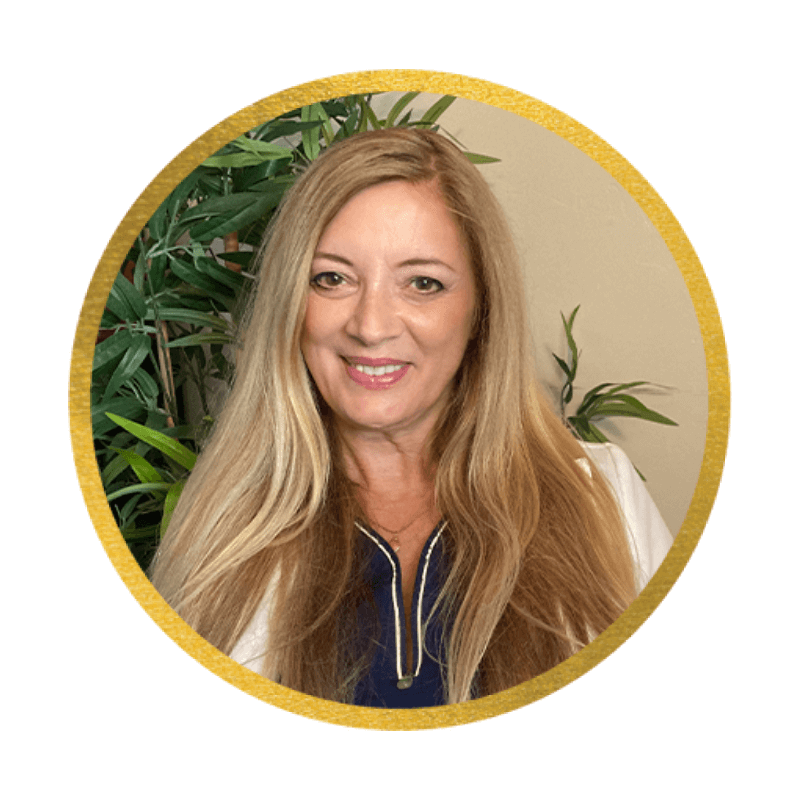 "I firmly believe that good health and vitality are possible at any age and I'm committed to helping as many people achieve it through the practice of Chinese medicine"
– Lina Yerkes
Lina was born and grew up in Italy. At the young age of 13, she became fascinated with Oriental medicine when at a Health Fair she met an Asian doctor skilled in Chinese medicine and martial arts. He spoke with her of energy (Qi) and of the qualities of Yin and Yang and how their balance effect every condition of body and mind. After that encounter, she began to read all she could about ancient medicine and its benefits.
Following a tragic event in her family, she discovered the detrimental side effects and limitations of Western medicine and vowed to someday, find a way to help people recover and transform their health using alternative medicine. Many years later, Lina's lifelong dream became a reality when she had an opportunity to study Chinese medicine and achieve a Master of Science from Southern California's Pacific College of Oriental Medicine. She is now a Primary Care provider and a certified licensed Acupuncturist & Herbalist.
Lina has over a decade of experience in the field of Chinese medicine and absolutely loves treating all conditions related to pain, various digestive issues, women's health and fertility (for both men and women), facial rejuvenation, anxiety, and sleep disorders. She likes educating her patients on the powerful vital force that is inherent in each of us and she is committed to helping individuals achieve good health and live a more balanced life in the midst of our stressful modern world. She offers various diagnostic skills that include acupuncture, Traditional and Japanese meridian therapy, cupping, gua sha, food therapy, and a variety of herbal formulations which have been known for centuries to promote wellness and longevity.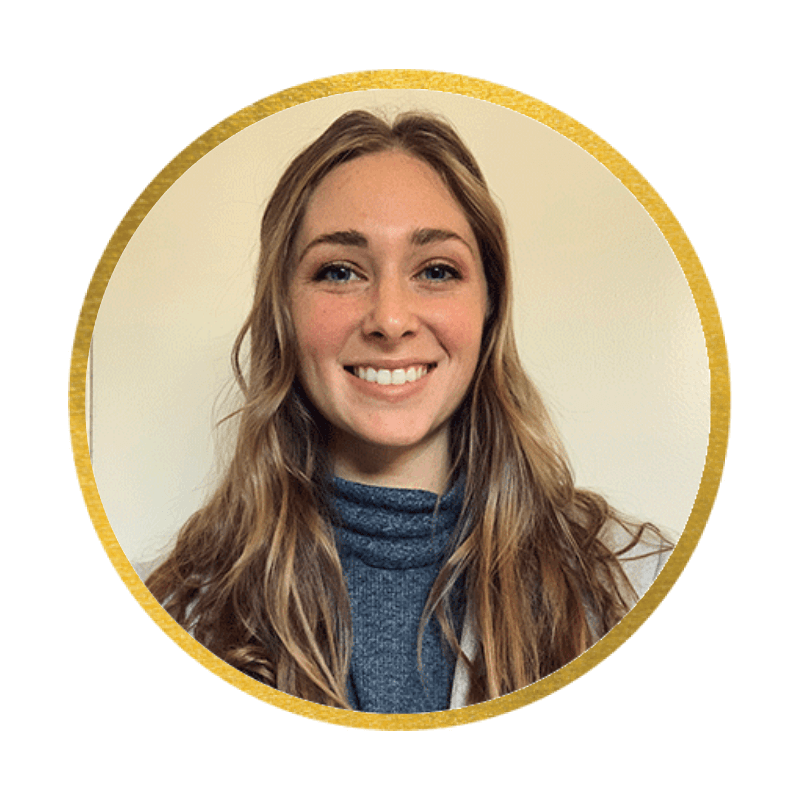 "Quote needed!"
– Julihanna Mandeville
Executive Assistant & Clinical Herbalist
Prior to attending herbal school, Julihanna graduated with a Bachelor's of Science degree in Civil Engineering from California Polytechnic State University San Luis Obispo + spent several years as a project manager working in land development and land surveying.
Beginning in 2018, tragedy struck Julihanna year after year as several family members fell sick, were hospitalized, or passed away. Her experience opened her eyes to the shortcomings of non-individualized care and gave her a new perspective on life. Since then, she has dedicated her time to learning alternative healing modalities and more holistic ways of living.
Julihanna completed her professional Clinical Herbal Apprenticeship from San Diego's Self Heal School and gained clinical experience in private consulting + creating personal protocols for clients. She is a strong believer in Integrative Medicine and the benefits of having a healthcare team composed of doctors, acupuncturists, therapists, and more.
Julihanna is all about patient education + self empowerment. When Julihanna is not working, she enjoys volunteering at Mama's Kitchen to feed our critically ill neighbors, hiking, and gardening.
Visit us in the beautiful Del Mar